our people
Shirley Porter
,
Keith Porter
, and
Christine Bennett
are the founders of WorkVantage WorkVantage draws on insights gained from years of experience in management, counseling, education and motivation to help clients create personal and professional success in the chaotic new world of work. Their clients include a wide range of people from unemployed workers to highly-paid professionals, large and small private employers, and publicly-funded organizations helping retrain and motivate dislocated workers.
Shirley, Keith and Chris pooled their diverse training, experience and perspectives in 1994 to create an effective process to help people through the growing crisis caused by the disappearance of traditional jobs. The result of their collaboration is a system that incorporates concepts from a variety of academic and management disciplines. As a wife-husband-daughter team, they enjoyed working with people to develop a fresh, rich, practical approach to preparing for a future beyond jobs. They put their recipe for success into an exciting book,
Me, Myself and I, Inc: 10 Steps to Career Independence
, published by Impact Publications in 1998. With Keith and Shirley's retirement in 2009, Chris and a team of facilitation experts continue to lead the organization forward.
---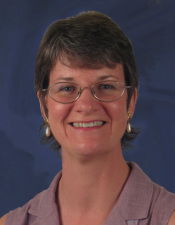 Chris Bennett
is co-founder of WorkVantage and an expert in addressing management development issues such as coaching for success, making succession planning work, and decision-making. As an instructor, she specializes in career-related training, including time and stress management, self-marketing, and retirement planning.
Chris holds a BA in English, Phi Beta Kappa, from the University of California, Berkeley. She has presented workshops at numerous professional conferences, including the International Career Development Conference, and has been a featured speaker for American Society for Training and Development, Women in Consulting and Drake Beam Moran.
Chris is co-author of the acclaimed career self-help book
Me, Myself and I, Inc: 10 Steps to Career Independence
. In 2001, Chris also co-authored a breakthrough book based on primary research with women in the Silicon Valley entitled
Strong Voices, Real Choices: Professional Women Speak Out About Their Decision To Work Less
. In addition, she is co-developer of
Career SNACKS to Go
, an innovative series of targeted career guides available in paper and brand-new online in 2013.
---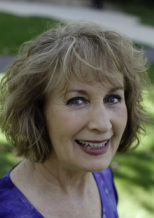 Ileen Erickson's
career spans more than 30 years in higher education, corporate, and consulting environments. Recurring themes include program/event management, relationship development, and start up operations. She recently retired from Mills College where she founded the MBA Career Service Office. In her role as the Career Services Director, she designed and co-facilitated workshops, coached students, served as a campus liaison for Financial Women's Association Scholarships, and developed employee relations. She now lives in Penn Valley and works part-time locally for InConcert Sierra as their Event and Volunteer Coordinator, and part-time virtually as a consultant for the Mills College MBA program. She is in the transition phase of shifting from full-time employment to semi-retirement, and preparing for full retirement.
Ileen has a BA degree in English from Sacramento State College, a teaching credential, an MBA from Willamette University, and is a certified Myers-Briggs facilitator.
---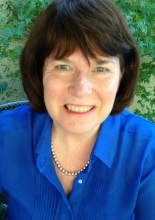 Louanne Klein
, a WorkVantage strategic partner and founder of Distance Learning Consulting, has more than 25 years experience creating dynamic training and Human Resources programs. Her clients include the Allianz Group, Bank of America, California State Automobile Association, Facebook, Fireman's Fund Insurance, Pacific Gas and Electric, and Shorenstein Realty Services. Louanne started and managed training organizations for two financial services organizations. She has developed programs for professional development, ethical behavior in organizations, project management, customer service, customer relationship management, new employee orientations, and various software packages. Louanne also coaches new business owners who are navigating the challenges of starting a business.
Louanne holds a Master's Degree in Human Resources and Organizational Development from the University of San Francisco, with an emphasis in Innovation Adoption and Change Management. She also has a certificate in Business Ethics from Colorado State University and a BA in Biology from the University of California at Santa Cruz
.
---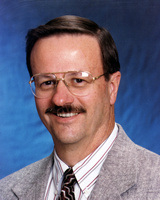 Keith Porter
holds a BS degree in engineering from University of the Pacific, a graduate certificate in telecommunications management from University of Southern California, and has done additional graduate work in systems thinking. He has over thirty years' experience in telecommunications management, training and development, and has led several international high-tech start-up business ventures.
---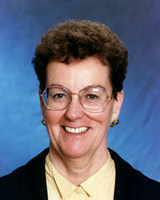 Shirley Porter
holds an MS degree in educational psychology from California State University, Hayward, and a certificate in career development from John F. Kennedy University. She has many years of counseling and training experience, including extensive volunteer service with educational foundations, and has taught and counseled at universities and colleges in California and England.
---